The County High School Leftwich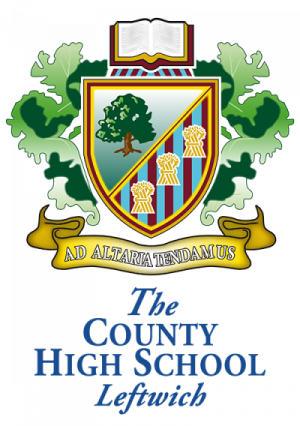 The County High School Leftwich is a fully inclusive, co-educational, 11-16 Converter Academy with approximately 1002 students, 59 teaching and 58 support staff.  The school serves a mixed catchment area with a Published Admission Number of 196, though we are now significantly over-subscribed.
At The County High School, Leftwich, an Academic Curriculum is an opportunity for and expectation of all students, further enriched by opportunities beyond the timetable.
The Academy's curriculum endeavours to develop students':
· Comprehension and command of knowledge and skills
· Character
· Creativity and imagination
The County High School, Leftwich is a safe and calm, inclusive and positive community and workplace. Students enjoy and achieve during their time at the Academy. They leave as rounded individuals, aware of the wider-world, ready to make a positive contribution to it and fully equipped to flourish in it, whilst having maximised their academic potential.
The County High School, Leftwich prides itself on a sustained reputation for outstanding academic performance in a proudly inclusive learning environment.  For three consecutive years, our students have made "above average" progress, topping the Cheshire West and Chester tables for Progress 8.  In 2017, the Academy gained the Pupil Premium Award, sponsored by TES in partnership with the DfE, as Secondary Regional Champion for the Northwest. In 2019 96% of students achieved a grade 4 or higher in English, 90% in Maths and 91% in Science. Every single student left the Academy with at least 6 GCSEs, including in English, Maths and Science.
We achieve such results by creating a happy, safe and calm teaching and learning environment.  Our broad, balanced and enriched curriculum promotes the enjoyment of learning, so our students are motivated to gain the knowledge, skills and qualifications which will enable them to realise their potential and thus exercise choice and control in their personal and working lives.  We believe that every student's experience of success contributes to his/her personal happiness and that understanding is how we define student well-being.  Students who are engaging happily with their education in the classroom and via our extensive enrichment offer, well-documented on our website, will be successful learners, making strong progress and thereby attaining excellent results.
Our Ofsted Inspection, March 2016 celebrated these strengths and more, acknowledging the exciting journey we have undertaken, endorsing our clear direction and judging us to be deservedly "outstanding".  We believe education is about enhancing our students' life opportunities and thus learning for employability is at the heart of our offer.
For more information visit The County High School Leftwich website.